Central Carpet offers vinyl flooring installation. Vinyl flooring is an engineered product that is similar in many ways to linoleum. While hardwood flooring is beautiful, it does not always hold up well in high traffic areas due to wear and tear. This is where vinyl comes in. It is durable and can be an excellent alternative for offices, schools, stores, and even homes due to its dirt and water resistance. Vinyl flooring is another great option in the stead of hardwood flooring.
For vinyl floor installation contact Central Carpet
Call 1 (800) 922-0422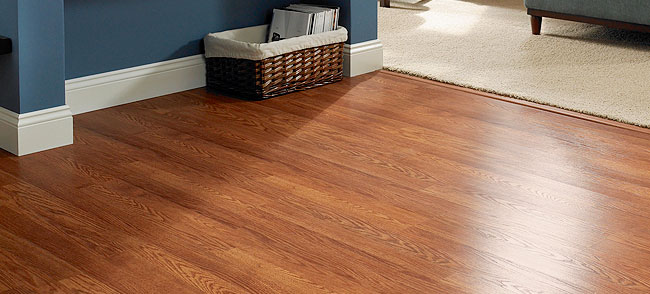 VINYL PLANK FLOORING
EXPECT MORE FROM YOUR FLOOR WITH ALLISON'S FLOORING INSTALLATION
One of the main reasons vinyl plank flooring has grown in popularity throughout Michigan and the rest of the country is because of its handy, 100% waterproof properties. Vinyl plank flooring can be installed in bathrooms, kitchens, or other areas that see high concentrations of moisture, as there is no danger of the material warping or buckling. In fact, installed correctly, vinyl plank flooring is completely waterproof and will not be damaged by water like most floors can be. Its 100% waterproof surface makes it one of the best flooring choices for busy households, offices, cafes, and commercial applications. Likewise, those with pets who worry about the occasional accident might consider vinyl plank flooring, as should those with heavy foot traffic. At Central Carpet, we carry an array of vinyl plank flooring options, each with durable, commercial-grade wear layers that last for the long haul. Regular sweeping and weekly mopping is all you need to keep your floors looking great.
Luxury vinyl floor tile and planks are some of the most versatile & family-friendly flooring solutions on the market. It is waterproof, making it ideal in households with children and pets. It also comes in plank or tile form to mimic hardwood or natural stone. And it's extremely affordable as well as easy to install! Central Carpet is your local flooring expert. Contact us about vinyl flooring and luxury vinyl tiles. Call us at 1.800.922.0422
Central Carpet Cleaning and New Flooring Cities We Serve
Macomb, Sterling Heights, Rochester, Rochester Hills, Bloomfield, West Bloomfield, Berkley, Southfield, Farmington, St Clair Shores, Warren, Roseville, St. Clair, Washington, Auburn Hills, Clawson, Ferndale, Royal Oak, Troy and more.