Since 1991, over 30 years in business
Carpet Cleaning
Furniture Cleaning
Water Damage & Restoration
Carpet Cleaning
We are pleased to offer the following services:
Fully insured and guaranteed commercial and domestic carpet cleaning at unbeatable prices.
WE MOVE THE FURNITURE!
Prompt and professionally trained workforce.
Free, no obligation quotations and round the clock independent advice.
Work undertaken to suit your business requirements.
Application of 3M Stainguard Carpet Protection, to give your carpets extra life and durability.
Our on-site oriental rug cleaning service will save you time and money.
We can arrange for the fitting of your carpets with our specialized carpet fitters at unbeatable prices
We can also supply your carpets and soft furnishings. Ask for details and we will arrange for our representative to come and speak to you in person.
Upholstery Cleaning
In addition to carpet cleaning, we also offer an upholstery cleaning service, see our prices here.
Curtain Dry Cleaning
We offer a curtain dry cleaning service, which includes the collection, taking down and rehanging.
Trust Central Carpet Cleaning, serving Detroit, Warren, Sterling Heights, Royal Oak, Troy, Madison Heights, Wayne, and Oakland, to get your carpet, tile, and grout really clean. Don't be fooled by what you can't see. You might clean the visible messes on your carpets or furniture and feel satisfied thinking your home is definitively clean. But you should really be aware of the invisible pollutants and biological contaminants in your carpets and furniture that cleaning supplies do not eliminate.
Michigan temperatures are breeding grounds for pollutant and biological contaminant concentrations inside your home floors and furnishings. Some of these include:
Tobacco
Burning fuels
Pollen
Animal dander and saliva
Bacteria
Viruses
Mites and cockroaches
Dust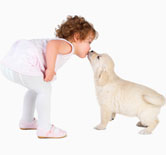 People and pets may experience symptoms related to the indoor pollutants and biological contaminants and are at risk for future health problems. Call Central Carpet Cleaning in Madison Heights at least once a year to give your carpets a deep-cleaning.
How our basic services can rid your complex messes
No more smelly couches, grimy tile, slimey grout, or stained floors. Centralis here to make your home a healthier and more desirable place with the use of professional equipment, Interlink Supply products, and brands including Bridgepoint, Chem-Tex, and Hydroforce. Services offered are:
Carpet cleaning (commercial and residential)
Upholstery cleaning
Slide-in truck mount cleaning system
Grout and tile cleaning
Pet stain and odor removal
Spotless carpet with Central help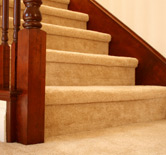 With Central Carpet Cleaning, your commercial or residential carpet will endure cleansing therapy in a minimal process. First it is vacuumed, and then pre-treated with chemicals such as Chem-Tex Supreme, a pre-spray degreaser, pH boosting agent, and cleaner for high-traffic areas in carpet.
With the help of Central powerful slide-in truck mount system, your carpet will get steam cleaned to loosen soils.
Before the grooming and drying processes, which involves the application of products such as In Zone, an extraction emulsifier, and Maxim Advanced, a carpet protector against stains and spills, Central will move any furniture back to its original spot.
Renew your tile and grout's luster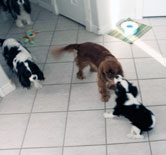 Years pass by and before you know it, mold and mildew stains from your bathroom tile and grout are getting more difficult to scrub. Our grout cleaning service, based in Madison Heights, uses strong cleaners to remove stubborn stains that haven't been cleaned in a long time.
We use Viper Venom, a high-alkaline cleaner used for general cleaning, and Viper Renew, which consists of organic acids that removes stains.
Pet stains and odors becoming pesky? Try our pet order removal and stain cleaners.
Your puppy or kitten will probably have a few accidents on the carpet before they are house trained. You might successfully pick up the stain with enzymatic cleaner, but realize the odor is still prevalent. If you can still smell the odor, your pets will more than likely return to the same spot to eliminate again.
Central uses a pet odor and stain remover called PetZONE with Hydrocide to neutralize urine odor so your pet doesn't get any bad ideas in the future. Call us today For Carpet Cleaning and Tile Cleaning Services at (800) 922-0422